Main page content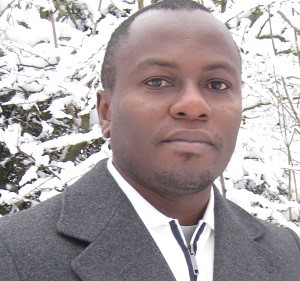 Michael Mensah holds a Master of Science (M.Sc) degree in Landscape Studies from Kwame Nkrumah University of Science and Technology. He also holds a Master of Business Administration (MBA) degree with specialization in Finance from University of Ghana and Wisconsin International University College.  He is currently pursuing a PhD in Land Use and Climate Change at the University of Bonn, Germany. He Joined Kwame Nkrumah University of Science and Technology in December 2011.
PROFESSIONAL MENBERSHIP
Ghana Institute of Horticulturists (GhIH)
TEACHING AREAS
Landscape
Environmental Design
RESEARCH INTEREST
Climate Change and Land Use
Gender and Food Security
Land Tenure and Tenure security
Landscape and Tourism
RESEARCH PUBLICATIONS
Peer Reviewed Journal Publications
Mensah. M., Fosu–Mensah, B. Y. and Yirenya-Tawiah, D. (2014). Assessing Public Perception of Beach Quality for Ecotourism Development: A Case Study of Kokrobite Beach in the Greater Accra Region, Ghana. Journal of Environment and Earth Science, 4 (11), 58 - 66.
Mensah. M., Awunyo – Vitor, D. and Asare – Menako, H. (2013). Exchange Rate Volatility and Employment Growth in Ghana's Manufacturing Sector. International Journal of Business and Social Science. 4(4), 225 – 232.
Mensah. M., Awunyo – Vitor, and Sey, E. W. (2012). Challenges and Prospects of the Ghana Stock Exchange. Developing Country Studies. 2 (10), 1 - 9.
CONTACTS
Michael Mensah
Department of Architecture
College of Art and Built Environment
Kwame Nkrumah University of Science and Technology, Kumasi-Ghana